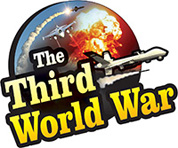 Washington/Moscow: Tension between Russia and the United States, over nuclear weapons, seems to be heightening, after exiting from the INF Treaty. A few days ago, the US Defence Department had indicated that the US would reserve its rights for the first nuclear strike. After that, now the nuclear bombers from both the countries held exercises in the European airspace, at the same time.
The US Air Force Europe announced on Saturday that five B-52 Strato fortress Long Range Bombers of the US Air Force held exercises in the airspace of Norway, Iceland and Netherlands. The US Air Force statement said that these nuclear bombers held exercises on Thursday and Friday and returned to the Fairford Airbase in the United Kingdom. The Air Force officials claimed that these exercises in the airspace of Norway, Iceland and Netherlands, was an effort to deliver the right message against the Russian aggression. Along with the US Air Force, the Norwegian F-16 fighter jets also participated in the exercises.
The US Air Force stated that the United States has always shown its commitment towards the security of its allies and partner countries, through the defence deployments. The objective of the European exercise was to get the information about the atmosphere of this region, for the US Air Force and to better the coordination with the Air Force of the allies. The US Strategic command is consistently testing the military equipment, from a security point of view.
While the US bombers were conducting exercises in the airspace of Norway, Iceland and Netherlands, it was reported that Russia too, dispatched its TU-160 strategic bombers to Europe for performing exercises. The Russian defence department informed that with these bombers, Russia had also sent its Su-31 supersonic interceptor advance fighter jets. The Russian aircrafts held exercises in the Barents Sea, the Norwegian Sea and the North Sea near the United Kingdom.
The NATO clarified that it had information about the exercises of the Russian bombers. The concerned countries explained that the British and Norwegian fighter jets had been pressed into service for surveillance in the region during the exercises.