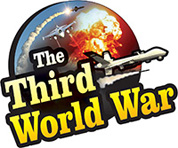 Washington: The United States has initiated an aggressive campaign, to destroy the financial sources of Hezbollah, standing on Iranian and Syrian support and having a strong base in Lebanon. US President Donald Trump had achieved reasonable success, in restricting the activities of Hezbollah, by imposing harsh sanctions against it. The United States has indicated increasing the scope of this campaign further, by declaring a $10 million reward, for providing information regarding the financial sources of Hezbollah.
On Monday, the US State Department announced a reward of $10 million, against Hezbollah, under the 'Rewards for Justice Program'. This reward will be given to anyone providing information regarding the people financing or industries connected with Hezbollah. The US State Department has warned that the Banks handling the transactions of Hezbollah will also be targeted.
Two years ago, reports that pro-Iran Hezbollah, building a massive network for narcotic trade, with groups from the United States and Latin America had surfaced. It is said that Hezbollah was making nearly $1 billion from narcotic trade through the network. Furthermore, it is revealed that Hezbollah was using these funds to purchase arms. The report claimed that former US President Barack Obama had stopped the action by the US agencies, against this.
After that, US President Trump initiated an aggressive campaign against Hezbollah with assistance from Saudi Arabia and other countries. In 2018, the US Federal Reserve imposed sanctions against Mohammed Ibrahim Bazzi and Abdalla Safi Al-Din and five companies, for funding the Hezbollah whereas Saudi Arabia got Hezbollah Chief Hassan Nasrallah and his deputy Naeem Qassem, included in the list of terrorists. Following that, the United Kingdom announced the inclusion of Hezbollah in the list of terrorist organisations.
US Secretary of State had issued a blunt warning to the Middle East countries, during his Lebanon visit. Against this background, the new US action becomes significant.