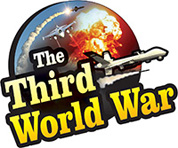 Washington: The United States has retaliated against Iran, which is responsible for the attacks on the Saudi oil facilities. An international news agency revealed that the United States launched cyberattacks on one of Iran's most critical system, quoting two US officials.
On 14th of September, dreadful drone and missile attacks were carried out on two oil facilities of Abqaiq and Khurais in Saudi Arabia. The Houthi rebels from Yemen had accepted the responsibility of the attacks. However, the United States and Saudi accused Iran of being responsible for the attacks, claiming that the Houthi rebels did not have the capability of carrying out attacks on targets at such distance. After that, the United States stepped up the deployment of its warships in the Persian Gulf and appealed to its allies to join the front against Iran in retaliation.
President Trump had made a suggestive statement saying that all the options, including military action, were open to the United States. US Secretary of State Mike Pompeo and secretary for Defence Mark Esper also gave similar indications. Given the developments, the news agency has claimed that the United States had delivered a blow to Iran with a cyberattack.
As per the information given by two US officials, the United States had made Iran pay for the Saudi oil attacks, with a cyberattack in the last week of September. The officials said that the attack was carried out on the Iranian propaganda systems. The losses suffered by Iran due to the cyberattacks are yet to be revealed although the US analysts said that the country may take a few months to recover from the effects of the cyberattacks.
Two months ago, Iran had shot down a US drone patrolling in the Persian Gulf. The United States had reportedly carried out a cyberattack against Iran in retaliation. In 2010, the US had carried out a cyberattack called the Stuxnet on the Iranian nuclear facility. Thousands of centrifuges used for Uranium enrichment were rendered useless and had regressed the Iranian nuclear program by a few years. Moreover, Iran took a very long time to realise that a cyberattack was made on its nuclear program.