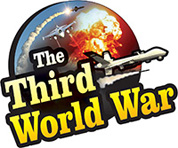 Warsaw: The international meet for peace and security in the Gulf region is scheduled to start within the next few hours. Through this meeting, the United States will be creating a dominant front with Israel and other Middle Eastern allies against Iran. Although the European countries are attending the meeting, indications are that they will not be apart of the front, being formed against Iran.
US Secretary of State, Mike Pompeo had announced the special meeting to be held in Poland, during his visit to Egypt, last month. Pompeo had said that the objective of this two-day meeting, was to announce the position of the United States regarding Iran and to form a strong front with Israel and Arab-Islamic countries for peace and stability in the Middle Eastern region. US Vice President, Mike Pence will be leading the meeting, and Jared Kushner, Senior Advisor to President Trump, will also be attending.
The analysts in the Gulf are claiming that the agenda of the two-day meeting, to be held on Wednesday-Thursday, will be making efforts for increasing cooperation between Israel and Arab countries and bringing them together against Iran. On the occasion of this meeting, Israeli Prime Minister, Benjamin Netanyahu will be holding meetings with the Saudi leadership. It is being claimed that Israel will use this meeting to strengthen its ties with the Middle Eastern countries further.
The United States has invited the European countries for this meeting. But given the discord between the United States and the European counties over the last year, the European countries are expected to take a backseat in the meeting. British Defence Minister, Jeremy Hunt will be raising the issue of Yemenis conflict in the meeting. Whereas, Germany, France and other European countries have deputed junior representatives for the meeting. The High Representative of the European Union for Foreign Affairs and Security Policy, Federica Mogherini, had clarified that she would not be attending the meeting. Whereas, Russia refused the invitation sent by the United States.
Meanwhile, Iran had warned that European countries not to support this meeting convened by the United States. Following this, Lebanon boycotted the meeting. The Iranian leaders had even expressed willingness to resolve the disputes through discussion with Saudi Arabia and the other Arab countries.