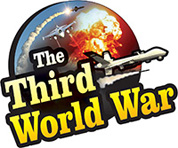 Washington/Brussels: After receiving the verdict from the World Trade Organisation (WTO), the United States has decided to levy taxes on the European Union. These US taxes have caused a new flareup in the trade war between the two largest economies of the world. US President Donald Trump welcomed the verdict of the WTO and justified the taxes, being levied on the European Union. But Europe has expressed displeasure over the US taxes and has warned of retaliation.
In 2004, the United States had filed a complaint against the European Union in the WTO. The European Union is providing a massive subsidy to a giant multinational company like Airbus. The complaint stated that this subsidy was hampering the commercial interests of the US airplane manufacturer Boing. The WTO accepted the US complaint its preliminary report. Thereafter the United States had threatened to impose taxes of nearly $11 billion on the European Union.
The WTO has given its final verdict in the matter and clarified that the United States could impose taxes to the tune of $7.5 billion on the European Union. Following the verdict, the United States has decided to levy taxes on the European Union. US trade representative, Robert Lighthizer, gave this information. The major products from the countries participating in Airbus, are the once that are being taxed by the United States.
The products include Airplanes, Types of machinery, Coffee, Olive Oil, Sweaters and Liquors. Airbus will be taxed at 10% and the other products will be taxed at 25%. The US sources indicated that the implementation of these taxes would be started in this month itself. President Trump levelled a serious allegation that Europe has taken undue advantage in the trade with the United States over the decades while justifying the WTO verdict.
Strong reactions have emanated from the European Union over the verdict favouring the United States and the subsequent imposition of taxes. The members of the Union criticised that the United States imposed the taxes even though the Union is ready to negotiate a compromise. The Union warned of a fitting reply to the US action.
While a trade war is raging with China, the United States has opened a new front in the trade war by imposing taxes on Europe. As per analysts European Union preparing for a retaliation indicates that a fresh flareup, of the trade war, is on the cards and this can severely affect the global economy.
Stock markets crash on fears of a new trade war
Tokyo: The news of a fresh trade war in Europe, made the investors tremendously restless. The repercussions were felt in the stock markets, and major declines were recorded in the US, Europe and Asian stock markets. The stock markets in Japan, South Korea and Australia crashed by more than 2%. As per sources, the US and European markets showed a brief decline on Wednesday.