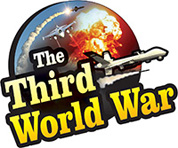 Colorado: 'From today you are ready to take on new responsibilities and therefore I have some expectations from you. Be prepared for a future war and to win that war,' appealed US Defence Secretary James Mattis. Defence Secretary Mattis made this appeal in the 'Graduates' ceremony at the US Airforce Training Academy and declared that the United States is facing huge military challenges.
At the graduation ceremony of the Airforce trainees at Colorado, Defence Secretary Mattis clarified that the new graduates should be careful about their position. 'The US Airforce is known as the most advanced, experienced and destructive Airforce. You all will have to take a big responsibility to maintain this reputation of the Airforce,' said Defence Minister Mattis.
'The US Airforce officers cannot be complacent as the opponents are using every tactic to reduce the strength of the US Airforce. The responsibility to defeat these opponents, maintaining the superiority of the US Airforce and thereby setting an ideal for the future officers, rests on your shoulders,' clarified the Defence Secretary. While verbally attacking the opponents of the United States, Defence Secretary Mattis avoided taking names of specific countries or organisations. The officers and analysts in the US military greatly appreciated the speech of the Defence Secretary delivered before the graduates. The officer-analysts group said that there is a vast deference between the speeches delivered by the past Presidents and Defence Secretaries and in this speech by Secretary Mattis. Former Presidents George Bush and Barack Obama had used their speech here to announce their foreign policy whereas the past Defence Secretaries always demanded increase in the defence budgets in such events. But the speech by Secretary Mattis identified the challenges faced by the United States and offered motivation to the new officers, claimed the military officials present at the ceremony while talking to the media.
The former military officials and analysts have taken the appeal of future war preparation, very seriously. They have claimed that Defence Secretary Mattis has delivered an important warning to the Air Force through his speech.