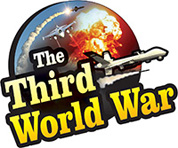 Washington: The US Airforce declared that the B-1B bombers in its fleet are now equipped with hypersonic missiles capable of travelling at more than five times the speed of sound. These long-range missiles will make it possible to hit a target in the outer space in less time. On Tuesday, during the National Day parade, China exhibited the DF-17 hypersonic missile. The announcement by the US coming after this assumes significance.
Since the last few months, the US Airforce has increased the level of preparedness of the stealth and bombers in its fleet. The United States announced that along with the F-35 stealth fighter jets, the B-1, B-2 and B-52 bombers will be equipped with super-advanced missiles. Deployment of hypersonic missiles on the B-1B bombers is claimed to be a part of the same initiative.
B-1B bomber can carry four hypersonic missiles. While speaking at a function, General Timothy Ray, the chief of the Global Strike Command of the US Airforce claimed that the hypersonic missile developed by the US Raytheon company will play a crucial role in this. These hypersonic missiles will increase the strength of the US air defence. He further said that the hypersonic missiles deployed on the B-1B bombers will play a vital role in striking a target outside the earth's orbit.
Nevertheless, Ray clarified that it is necessary to increase the capabilities of B-1, B-2 and B52 bombers, in the US Airforce fleet. The US defence system works on B-21 raider super-advanced bombers and the other bombers will be decommissioned only after 100 of these bombers are inducted in the Airforce fleet. The senior official from the US Airforce said that till such times, it is necessary to keep these bombers ready for the challenges of the future. B-1B bombers are deployed at the US base on the Guam Islands.
Meanwhile, a few hours ago, China too organised a show of strength, during the national day parade. Missiles capable of hitting far located US cities were also on display. Along with these, China had also put the DF-17 hypersonic missile on display, in the parade.