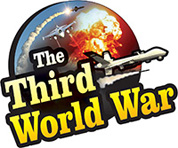 London: The United Kingdom has started preparations to establish an 'Offensive Cyber Force' to retaliate against the cyber attacks from Russia and terrorist organisations. The defence department and the intelligence agency of the United Kingdom GCHQ, are working together on the project which involves more than 2,000 personnel. The Defence Minister of the United Kingdom Gavin Williamson has confirmed this news during a program on Sunday.
A few months ago, former Russian agent Sergei Skripal living in the United Kingdom was killed. The United Kingdom had announced aggressive sanctions on Russia claiming a Russian hand in the killing. The United Kingdom had also assisted the United States in carrying out attacks on Syria. The then Foreign Minister Boris Johnson, former naval chief Admiral Lord West and the experts had warned that Russia would retaliate against these British actions with huge aggressive cyberattacks.
British Prime Minister Theresa May had ordered the British agencies to be on alert to counter these possible Russian cyberattacks. At a time, when the British leadership is repeatedly warning about the attacks, the announcement of this new force by Defence Minister Williamson and intelligence agencies is a significant development.
Provision of more than GBP 250 million will be made for this project and more than 2,000 officers and workers will be a part of the project. The experts from GCHQ, Defence Officials, along with the private sector will be a part of the project. The force is said to be mainly responsible for preventing cyberattacks. Other than this force, the United Kingdom has drawn up a program named 'Cadets Cyber First' under which 60,000 students and youth will be prepared for cybersecurity. The United Kingdom will become the first NATO member country to involve students and youth in the cyber sector.
Over the last few months, the incidences of large-scale cyberattacks on the business sector and educational institutes have increased and in the last year alone there have been more than a thousand attacks. Russia is suspected to be behind a major percentage of these attacks which include malware like Not Petya.
Earlier, the United States has also declared its policy regarding cyberattacks and cyberweapons and has clearly indicated that the cyber sector could become the battlefield of the future.