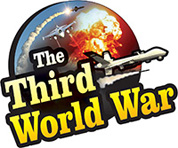 London: A British study group has warned that the British economy will take a hit for USD 100 billion because of the 'Brexit Deal' presented by Prime Minister Boris Johnson. Although the British parliament has currently rejected the Brexit Deal, it is likely that the new parliament, formed after the elections, may pass the deal. Against this background, the warning of the study group becomes noteworthy.
Boris Johnson, who took over as the Prime Minister in the month of July, had asserted that the Untied Kingdom will be out of the European Union on or before 31st of October. But the British opposition parties and the rebel members from the ruling party foiled the plot. Therefore, the British Prime Minister was forced to get a new deal approved from the European Union. At the same time, the period for Brexit also had to be extended till January 2020.
Prime Minister Johnson has made a fresh bid for an election to free himself from the Brexit mess and the elections are scheduled to be held in the month of December. The new government formed after these elections will be taking the decisions regarding Brexit. Although it is hoped that Boris Johnson's party will get a majority, there are doubts being expressed over it. In this scenario, the negative report regarding Brexit can spell trouble for the ruling party.
Therefore, the report by 'National Institute of Economic and Social Search' and the warning contained in it become significant. The report by 'National Institute of Economic and Social Search' warns that the deal worked out by Prime Minister Johnson is detrimental to the economic interests of the United Kingdom. The 'National Institute of Economic and Social Search' has warned that if this deal is signed, the British economy will slowdown by nearly 3.5% over the next two years.
As per the statistics of the British economy in 2016, the hit could be of USD 90 to 100 billion. The extent of economic losses can increase if the 'No Deal Brexit' option is exercised after Johnson regains power. The British government has dismissed the warning issued in the report and has claimed that the economic picture will be different after Brexit.