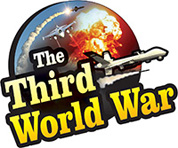 Riyadh/Cairo: It is evident that the impact of the Coronavirus pandemic is increasing in the Middle East countries and the number of cases, has reached nearly 15,000. Against this background, the prominent Middle East countries have declared a financial aid for measures to control the pandemic. Saudi, the UAE and Egypt together announced an aid of USD 46 billion.
Over the last few days ago, the number of cases is seen to be rising in the Gulf countries wherein, Iran has become the centre of the pandemic in the Middle East. There are more than 13,000 cases of Coronavirus in Iran with the death toll risen to 724 people. These include main officials, lawmakers and other senior leaders. Following Iran, maximum cases have been reported from Qatar, Bahrain and Kuwait and more than 750 cases have been reported from these three countries.
The number of patients in Saudi Arabia and Egypt also has crossed 100, and in the UAE the number has reached more than 80. Also, two people have died in the pandemic in Egypt. As the spread of the pandemic increases, the Middle East countries have started suspending flights to Asian and European countries. At the same time, restrictions have been imposed on public places and places of worship.
Taking into account the hit the economy will take because of these restrictions, Saudi, the UAE and Egypt declared an aid of USD 46 billion. The UAE announced an aid of USD 27 billion, whereas, Saudi Arabia announced USD 13 billion. Egypt has declared an assistance of USD 6 billion. Only last week, Iran had asked for a loan of USD 5 billion to counter the coronavirus epidemic.