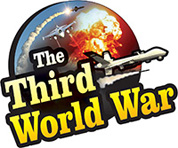 London: Realisation seems to have dawned upon the Pakistan army, who have always looked at India with extreme hatred and considered it an arch enemy. The serving Pakistan Army Chief, Qamar Javed Bajwa, seems to have understood that peace and prosperity in Pakistan can become a reality only through military cooperation with India, claimed a British think tank. This is the reason the Pakistan Army Chief is trying to establish a dialogue with India, informed the think tank.
The Pakistan Army Chief had made a surprising statement that appealed to resolve the Kashmir issue through a dialogue and said that the Pakistan army wanted peace and cooperation with India. These were indications of a major shift in policy of the Pakistani army and against the tradition of the Pakistan army chiefs, who have always spoken the language of teaching India a lesson. The 'Royal United Services Institute' (RUSI), a reputed think tank in Britain has revealed further information. Sanjay Vishwasrao, an officer of the Indian army and his unit had been invited by the Pakistan army to visit their country. Based on this information, the RUSI indicated change in the policies of the Pakistan army.
Kamal Alam, an analyst with the think tank has pointed out that the Pakistani army will be participating in the military exercises to be held in Russia along with the Indian army in September. The Pakistan Army Chief is therefore, showing enthusiasm to establish reconciliation and is making frantic efforts for it, claimed the RUSI. The senior officials of the Pakistan army had also appealed to India for participation in the China-Pakistan Economic Corridor (CPEC) project. The RUSI report criticised India of retaining its aggressive stance in spite of these messages for cooperation from the Pakistan army.
Pakistan's economy is currently at a very precarious position and concerns about its collapse are rife. The Pashtuns are asking for justice for the atrocities against their community and there is tremendous discontent simmering in the community against the Pakistani Army.
At the same time the Baluch population is frustrated with Pakistan as well and have made a demand for an independent state of Baluchistan. The situation in the Sindh Province is no different. The Pakistan army is distressed tackling all these fronts and their confidence seems to have been shaken due to the retaliation by the Indian army on the Line of Control in Kashmir. The Pakistani analysts who have been vehemently criticising India till date, also have advised that the only solution for the problems faced by Pakistan is reconciliation with India. This seems to have had its effect on the Pakistani Army Chief and thus, his proposal of peace with India.