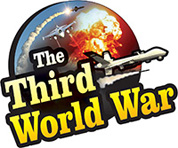 Tehran: 366 people have been killed in the anti-government protests over a petrol price hike in Iran wherein 236 of these have been killed in capital Tehran alone. It was published by a website connected with the opposition group, the Green Movement. In contrast, the Rouhani government has claimed all the other information to be fake other than the one released by the Iran government.
The Iran government claim that the protests that were erupted last month, against the petrol price hike were quelled the previous week. But the US newspapers have accused the media connected with the Rouhani-Khamenei government of hiding facts regarding the Iranian protests. At the same time, the United States has accused the soldiers from the Iranian Revolutionary Guards and Quds Force of being involved in the action against the protestors.
Two days ago, Amnesty International published that 160 people have been killed during the protests in Iran. This London based human rights organisation had criticised that the Iran government has taken a very reckless action against the protestors. Nevertheless, Iran government dismissed this claim of Amnesty International. Iran claimed that the number of demonstrators killed in the government action are very few and has accused the US intelligence agency CIA of being involved in the protests.
Kalameh.com, a website linked to the opposition party Green Movement, published a startling report. Two hundred thirty-six people have been killed in Tehran alone, and 156 dead bodies were taken to a local cemetery, and 80 dead bodies were sent to other cities for burial. The website has given detailed information regarding the location, date and number of killings in Tehran. The website informed that the number of deaths, during protests, in more than one hundred cities is 130. All this information is only up to November 30.
Meanwhile, it is claimed that the discontent brewing in the protestors has escalated. The protestors reportedly tore the posters saying, 'The US Should be destroyed' and also gave slogans that the Khamenei regime should be destroyed. There are reports that the protestors have been demanding that the United States should interfere in Iran and help to overthrow the Rouhani-Khamenei government.