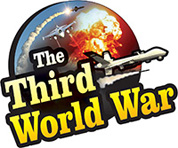 Valletta/Rome: A shocking incidence of a freight liner, being hijacked by a group of immigrants, has been exposed. Within a few hours of the incident, Malta carried out a military operation to set free the. A few immigrants have been arrested in this connection. Currently, this ship is docked in the Valletta, the capital of Malta and the Italian Minister for Interior Matteo Salvini has fired a salvo of criticism at the incident. This is the first instance of immigrants hijacking a ship, and this can result in increased resistance to migrants in Europe.
The ship, El Hiblu 1, set sail on Tuesday, to go from Turkey to the Libyan capital of Tripoli. On Wednesday, the vessel rescued more than 100 immigrants from the sea. Following that, the ship started its journey towards Libya. However, a few miles from the Libyan waters, the migrant group became aggressive. The migrants threatened the captain and the crew on the ship and forced them to turn the ship towards Europe.
The agencies in Malta received the distress message, sent by the captain when the ship started its journey towards Malta and Italy. The agencies in Malta despatched Fast Attack Boats and one other ship, in the direction of the ship. The Malta military unit got on to the ship and arrested the migrants. The vessel was taken to a port in Malta, and all the migrants have been detained. As per sources, the captain and the crew on the ship, are all safe.
This incident in the Mediterranean Sea has created quite a stir in Europe. Taking cognisance of this incident, Italian Minister for Interior, Matteo Salvini has once again brought the issue of immigrants to the fore. Referring to this incident, Salvini emphasised that the ban imposed by Italy on the immigrants and the ships that were rescuing migrants was well justified. He also accused that the action of the migrants is nothing but a pirate act.
Last months, as per reports, the number of immigrants from the Middle East and Africa entering Europe had reduced. At his juncture, hijacking of a ship rescuing the migrants can create a sensation in Europe. Claims have been made that the European security has been threatened because of migrants whereas those supporting the migrants had rendered these claims to be baseless. However, the crimes committed by migrants in Europe are coming to light, strengthening the groups on the anti-migrant side.
The hijack of the ship by migrants only validate the claims of the anti-migrant group on the issue of security.