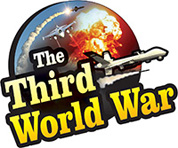 Mecca: 'No strict action has been taken against Iran so far. Therefore, the Islamic Republic has increased the frequency of launching deadly attacks. However, to cut off Iran's support to terrorism and avert the threat to vessels travelling across the Persian Gulf, the international community should use all means possible to counter Iran,' Saudi Arabia's King Salman urged. Nevertheless, Iran rejected the accusations claiming that Saudi was imitating the ways of US and Israel.
Saudi Arabia has organised three conferences with the Middle Eastern Islamic nations in Mecca. The discussions in the meetings would include Iran's rapid movements in the Middle East. King Salman has vehemently contended that there was a dire need of taking action against Iran. The King also accused that the attack on the oil-tanker ships in the UAE's maritime region was a severe crime, and could be considered a type of terror attack.
By attacking the oil-tankers, Iran has attempted to cease an important trade activity in the maritime region. Apart from this, the Saudi King even drew attention to the point that the Iran-backed Houthi rebels were responsible for the attack on two of Saudi's oil facilities.
Furthermore, King Salman also said that 'Iran's violent actions must not be ignored. Until today, no strict action was undertaken against Iran, and thus, their movements in the region have dangerously increased'.
'If we are aiming to maintain international peace and stability, the international community must share its responsibility. The community must utilise all of its options to counter Iran's threatening interference in the Middle Eastern countries', King Salman appealed during the conference. He also drew attention to the hazardous Iranian interference in Syria, Yemen and Bahrain.
Among these, it had emerged that the Yemeni Houthi rebels possessed Iran-made ballistic missiles. Moreover, King Salman also claimed that Iran's allied terrorist organisations were active in Syria, Iraq and Lebanon. However, Iran's Ministry of Foreign Affairs has dismissed the claim. The Foreign Ministry spokesperson, Abbas Mousavi claimed that the accusation of Iran attacking UAE's ships is baseless and that Saudi Arabia was conspiring to create a divide amongst the Middle Eastern nations.