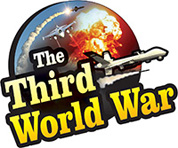 Tokyo: Yoshihide Suga, the Chief Cabinet Secretary of Japan, announced 'Maintaining peace and stability in the Persian Gulf is important for peace and stability on the international level. For this peace and stability in the Gulf, Japan will despatch its destroyer to the Gulf.'
Suga informed that a Japanese destroyer and a surveillance aircraft would be deployed in the Persian Gulf. Suga clarified that this Japanese deployment is not aggressive and is only for defensive purpose. The Japanese destroyers will be deployed in the vast expanse from Strait of Hormuz to Gulf of Oman, the Arabian Sea and Gulf of Bab Al-Mandab. Suga said that these destroyers will not enter the marine limits of any country.
Japanese Prime Minister, Shinzo Abe has made aggressive changes in the Japanese defence policies. Japan has increased the deployment of its destroyers for protecting the sovereignty of the artificial islands in the East China Sea, to the South China Sea. It is claimed that the deployment of destroyers in the Persian Gulf also for a part of the aggressive defence policies of Japanese Prime Minister Abe. At the same time, it is being said that Japan, having a huge internal demand for fuel, has made this deployment intending to safeguard its own interests.
Since the last few months the oil movement through the Persian Gulf in under threat. The security of the oil tankers has become a security concern following attacks on the oil tankers from Saudi, United Arab Emirates (UAE), Norway and Japan. Saudi, UAE and the United States had held Iran responsible for these attacks. Thereafter, Saudi and the United States held Iran responsible for the rocket attacks on the major oil projects in Saudi.
Iran had dismissed the allegations levelled against it. But the tension in the Persian Gulf mounted after the United Kingdom detained an Iranian oil tanker. The issue of security of the oil tankers came on the anvil. Against this background, the United States appealed to its allies to join the US forces in the Persian Gulf. Responding to the US appeal, the United Kingdom, Israel, Australia, Saudi and UAE announced participation in the naval front opened by the United States.
Iran too has opened a separate naval front, in the Persian Gulf, to counter the front opened by the United States. Iran appealed to Qatar and other allies to join the front and China is responding positively. Against this background, the Japanese deployment in the Persian Gulf becomes more significant. China and Japan are adversaries on the issues of economic, political and military interests and these two countries have always taken an antagonistic stand towards each other. Japan has underlined this issue once again by deciding to deploy its navy for stability in the Gulf.