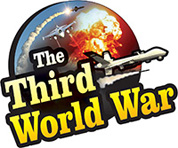 Washington: China preparing to challenge US domination in the Asia-Pacific marine sector, has started a facility for building aircraft carriers. China is building Flat Deck warships, similar to the gigantic aircraft carriers in the US navy. A leading study group in the United States claimed that China has initiated work on building three to four aircraft carriers, at the same time, in this facility at one of the ports in the city of Shanghai.
The study group in the United States, Centre for Strategic and International Studies (CSIS), published satellite photographs. These photographs mention the changes made in the Jiangnan shipyard in the Shanghai port. One year ago, the place available in this port was sufficient to build one aircraft carrier. But since the last few months, one aircraft carrier is being constructed and spares for building three more aircraft carriers have been stored at the facility.
The US study group said in its observations that the changes in the Jiangnan shipyards and the quantum of spares for the aircraft carriers show that China is planning to build a minimum of three to four aircraft carriers. China has not reacted to the information published by the study group. But China has already declared that a 'Type 002' class aircraft carrier was under development, in the said shipyard. Moreover, a senior Chinese naval official had announced, a few months ago, that the Chinese navy needed ten aircraft carriers to safeguard Chinese marine interests.
Liaoning is the sole aircraft carrier operating in the Chinese navy as of now. But Liaoning is considered to be a burden on the Chinese navy. The Chinese analysts have advised that take off by the Chinese made fighter jets from this massive warship, will prove suicidal. Therefore, even if the Liaoning is operational in the Chinese navy, China has refrained from sending it for deep-sea campaigns. Whereas, the testing of the second aircraft carrier of Type 001A, is still not complete. The eighth test of this aircraft carrier was conducted in the last week. This aircraft carried will be inducted in the Chinese navy after one and a half years more.
The US analysts are claiming that these Chinese activities are intending to challenge US domination in the marine sector.