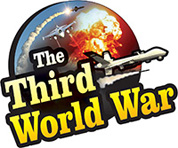 Doha: The Al Daayen naval base, most prominent in Qatar, spread over more than six hundred thousand square metres, has been commissioned. Al Daayen naval base will also house the naval headquarters. Moreover, the Qatari officials are claiming that the base will play an important role in the security of the Persian Gulf. This base becomes essential, given the increasing tension between the United States and Iran in the Persian Gulf.
The base was commissioned in the Qatar military, in the presence of the Prime Minister of Qatar, Abdullah Bin Nasser Bin Khalifa Al-Thani. The chief of internal security in Qatar, General Abdel Aziz Abdullah Al-Ansari, explained the importance of the base. General Abdel said that the Qatar navy has become more equipped to handle the problems of Illegal human trafficking, search missions, marine patrolling, also the security of the tankers and other cargo ships. The Command and Control Operations Centre of the Qatar Coat Guard will also be there at the Al Daayen naval base.
No information has been revealed as to, how many patrol vessels and ships will be deployed at the base. But as per information, Qatar will be managing the base with assistance from the United States. Admiral James Malloy, the commandant of the US fifth navy fleet, was present during the commissioning of the Al Daayen naval base. Admiral Malloy said that the base would be helpful for the US Fifth navy fleet deployed in the Gulf.
Just like the other Arab countries, there is military cooperation between Qatar and the United States. Under this arrangement, the most extensive US airbase is operational in Qatar. The United States had carried out the counter-terrorism campaign in Iraq from this base. A few months ago, Saudi Arabia and its Arab allies had boycotted Qatar. At that time, the United States had supported Saudi as well as Qatar.
Currently, there is tension reigning in the Persian Gulf. Since the last two months, Saudi and the United States had have been accusing Iran of attacking oil tankers in the region. After that, Iran increased the deployment of its Revolutionary Guards, in that region and the United States despatched a fleet of warships there. In this situation, this biggest Qatari naval base will seemingly be useful to spot the Iranian activities in the Persian Gulf.