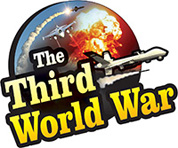 Washington: 'In case a war sparks off between Israel and Hezbollah, Iran will be drawn into the war and the extent of the war will increase many fold,' is the concern expressed by David Cattler, a senior US intelligence agency official. Israeli leaders are threatening to finish the Hezbollah organisation. But the Hezbollah leaders are talking about annihilation of Israel. In these circumstances, Cattler expressed concern over the war and made aware of the horrifying extent of the war.
Cattler, Manager of the 'Near East' department of the National Secret Agency of the United States, expressed concern over the situation in the western Gulf, while speaking to a study group. Cattler claimed that a war like situation has been created in the region. Cattler said that the war between Israel and Hezbollah has become a reality. 'If a war is sparked between Israel and the Lebanese Hezbollah, Iran will openly enter the war and Levant (Levant is the large geographical area which includes Lebanon, Syria, Saudi Arabia, Jordan, Egypt, Iraq and Palestine) will also be drawn into the war. The United States and allies also will participate in the war to support Israel,' warned Cattler. Cattler expressed concern that the Israel-Hezbollah war can take in even the western countries along with the Gulf countries.
The tension between Israel and Hezbollah seems to have worsened in the last few months. The reasons for the war between Israel and Hezbollah are the assistance received by the Hezbollah under the pretext of the Syrian conflict, assembling of troops by Iran and Hezbollah near the Golan hills, the Hezbollah arms depot near the South Lebanon border and the oil exploration being carried out by Hezbollah in the Mediterranean Sea. Israeli Prime Minister Benjamin Netanyahu and Defence Minister Avigdor Lieberman had warned of attacks on Hezbollah. The United States had supported this aggressive stance by Israel.
Following this, Hassan Nasrallah had announced destruction of Israel. Nasrallah had threatened that their missiles will destroy Israel's Dimona Nuclear Plant, Haifa City and Tel Aviv. The Hezbollah Chief had also appealed to the Lebanese army to be prepared for the war. Around the same time, a report was published that Hezbollah has collected about 5000 missiles near the Israel border. This information was given by one of the Hezbollah commanders. Israel and the United States had adopted more aggressive stance after this.
Two days ago, Sheikh Naim Qassem, the Deputy Secretary General of Hezbollah had threatened Israel and the United States. Qassem had threatened that if Israel attacks Lebanon, both Israel and the United States will receive strong retaliation. The United States and Israel have imposed sanctions against Lebanon and are trying to attack it. But Qassem had claimed that Hezbollah will be a major obstacle in their path.