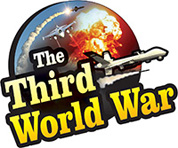 Washington: "Iran remains the world's leading state sponsor of terrorism and is responsible for intensifying multiple conflicts and undermining US interests in Syria, Yemen, Iraq, Bahrain, Afghanistan and Lebanon,"' alleged a report released by the US Department of State. The US Department of State has alleged that the activities of Qassem Soleimani, the chief of the Quds army in the Gulf, are nothing but terrorism activities.
The US Department of State has prepared an annual terrorism review report. The report says that in 2017, the terrorist activities all over the world are on a decline. The terrorist activities have declined by 23% compared to the year 2016, noted the US Department of State. Nathan Sales, the assistant in the counter-terrorism section of the State Department claimed that although the incidences of terror have reduced the terrorists' influence has not reduced.
At the same time, Iran's position among the nations supporting terrorism remains unchanged, informed Sales. Iran and Iran-supported terrorist organisations have destabilised different regions with their activities. The interests of the United States in Syria, Yemen, Iraq, Bahrain, Afghanistan and Lebanon are under threat from these terrorist organisations connected with Iran, alleged Sales.
The Iranian threat of terror is not limited only to the Gulf countries. Iran has established its terror network in West Africa and is collecting funds for its terror activities from this region. Sales said that Iran has arms depots in Latin America and the Iranian terrorist organisations are also active in Europe.
Along with the Hezbollah and other terrorist organisations, Iran has also patronised Al Qaeda terrorists, informed Sales while talking about the report. The report says that Iran has not only allowed the Al Qaeda terrorists to establish their base in the country but has also has funded them. Senior officials from the US State Department also claimed that the Al Qaeda terrorists in Iran were in contact with the Al Qaeda chief Ayman al-Zawahiri. Even last year, the United States had blamed Iran of being the strongest supporter of terrorism.
Meanwhile, the United States has already cornered Iran with stringent economic sanctions. In such a situation, to declare Iran as a proponent of terrorism seems to be an attempt to create further international pressure on Iran.