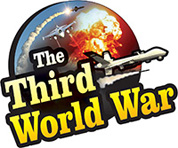 Jerusalem: The Israel army has deployed at least 100 snipers, i.e. soldiers with long range rifles, along the Gaza border. These snipers have the orders for direct action in case the activities along the Gaza border are seen to be dangerous to the Israeli population. The Israeli army has taken this decision after the incidents of infiltration into Israel increased in the last three days, along the Gaza border.
On Friday, Hamas from the Gaza Strip has declared an agitation against Israel on 30th of March. Reminding the people here that Israel occupied their land in 1976, Hamas ordered them to spontaneously participate in the agitation. Hamas is instigating its people to camp near the Israel border and to cross the Gaza border.
Although, these Hamas agitations were to start from Friday their echoes are already seen along the Gaza border since the past 3 days. The Hamas supporters have attempted infiltration into Israel crossing the Gaza border in these 3 days. Three persons trying to infiltrate into Israel were detained by the Israel army from the border near the Karni crossing. Two grenades, knives and other objectionable materials were ceased from all these three Hamas supporters. The Palestinians from the Gaza Strip have made an attempt to infiltrate into Israel previously as well.
Other than this, the Hamas terrorists have started military exercises in the Gaza Strip since the last few days. The Hamas terrorists are firing rockets in this military exercise. Because of this, the 'Iron Dome' system in Israel got activated a few days ago, creating tension in both the border areas. Israel has declared a high alert along the border in view of these activities around the borders.
Israeli Army Chief Lieutenant General Gadi Eisenkot has ordered the soldiers on the Gaza border to be alert. Eisenkot claimed that the Hamas terrorists, under the pretext of the agitation may make an infiltration attempt under the cover of an attack on the Israeli border. Israel has deployed 100 snipers to counter these attacks. All these snipers are from the Israeli special forces and have direct orders of instant action, said Lieutenant General Eisenkot.
Meanwhile, Chief of Israeli military intelligence had warned that there was a threat to the Israeli security in the forthcoming weeks from Syria, Lebanon as well as from the Gaza strip and West Bank borders. Israeli officials had claimed that Iran and the anti-Israel groups can attack Israel in the next two months.