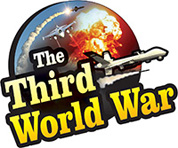 Cairo: Abu Bakr-al-Baghdadi, the chief of the terrorist organisation IS, who had announced establishing Caliphate the world over by initiating conflict between Iraq and Syria, has instigated his supporters once again. Baghdadi claimed to have avenged the defeat in Syria, by carrying out blasts in churches and five-star hotels in Sri Lanka. He further incited his supporters to mount attacks on France and its allies in retaliation to the defeat in Syria and Iraq. A video featuring Baghdadi has been released after five years which has paved the way for discussions related to the old news claiming his death.
In 2014, in the Mosul city of Iraq, a video of Baghdadi was released in a place of worship. Later, audios of Baghdadi, inciting his supporters kept on publishing. At the same time, claims of Baghdadi being killed, in an airstrike by the United States and allies, also had been surfaced. It was reported in 2017 that Baghdadi along with his accomplices was killed in an airstrike near the Syria-Iraq border. The United States announced an IS free Syria, a few months ago.
Therefore, the European media had claimed the elimination of IS with the death of Baghdadi. However, on Monday, the Al Furqan network of the IS, released an 18-minute video of Baghdadi, in the morning, on Easter in which he welcomed the suicide attacks carried out at the churches and five-star hotels in Sri Lanka. Baghdadi has said in the video that it is in retaliation to the IS retreat from its last base at Baghouz in Syria.
An appeal was also made at this time, to carry out attacks on France and its allies, to avenge the plight of the associates, languishing in jails and killed in the conflict. Baghdadi ordered the IS terrorists from western Africa, to take the initiative to execute this plan. With the mention of France and its allies, Baghdadi clarified that the European countries are once again on target for IS. Baghdadi, by appealing to the terrorists from West Africa pointed out the European security to be under threat, from the immigrants coming from Western Africa.
It is said that the video has been recorded at the beginning of April and Sri Lankan attacks were carried out on April 21. Therefore, this video is under scrutiny whereas the US agencies have refused to comment about the video.