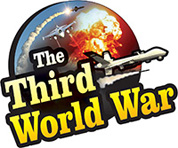 Baghdad: 'The attacks launched by Iran-backed groups on US military bases in Iraq last week, served as a warning to the US. These attacks may intensify in the near future, and it could be difficult to prevent them," warned a senior US official. He further added, "These attacks violating Iraq sovereignty will be answered by the US and its allies."
Over the last one and a half months, rocket attacks were mounted on US military base in Iraq as well as Iraqi bases housing US troops nine times whereas near Baghdad international airport was attacked once. No group has claimed the responsibility of this attack. But it has emerged that the rockets used in the attacks belong to Katyusha rocket systems. These rockets are being manufactured in Iran and are supplied to terror outfits such as Lebanon's Hezbollah, Hamas in Gaza and Islamic Jihad.
Therefore, the US senior official has accused Iran-affiliated group of being behind the attacks on US military bases. Earlier, there were no as such rocket attacks ever launched on the military bases in Iraq. However, the intensity of the attacks has increased over the last week. Powerful airstrikes have begun on Iranian weapon storage in Iraq and Syria. It is claimed that these attacks have been carried out by Israel and the US and Iran attacking US military bases in Iraq indicates its retaliation.