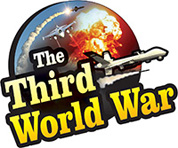 Baghdad: 25 people were killed and 130 injured in the indiscriminate firing by an Iran affiliated group on the people protesting against the government in Iraq. The firing was done by the Iran affiliated group, Popular Mobilisation Forces (PMF). The anger in the Iraqi population is bursting at its seams, following this incident. The demand to overthrow the Iran supported government is becoming more and more robust.
This attack took place when the Iraqi protestors were trying to enter the Green Zone, over the Sinak, Jumariyah and Arhar bridges. The assailants came in cars and started firing indiscriminately, on the protestors. Attacks were carried out on all the three bridges. The attacks which started on Friday night continued till Saturday morning. Iraqi agencies informed that 25 people were killed and 130 injured in the attack. There is a thick possibility of the number of casualties increasing, looking at the intensity of the attack.
The protestors accused that the PMF, an Iran affiliated armed group, was responsible for the attack. A few hours before this attack, the PMF attackers stabbed 13 protestors, in capital Baghdad. It is said that the PMF is carrying out these attacks in retaliation of the anti-Iran slogans and the attacks on the Iranian embassy and the secret base of Iranian intelligence. There is also a talk that these attacks are in retaliation of the major action taken by the United States, against the big commanders of the PMF. The United States announced sanctions against three commanders of the PMF. The sanctions are against Qais al-Khazali, Laith al-Khazali and Hussein Falih al-Lami, accusing them of links with the Iranian Revolutionary Guards. PMF launched rocket attacks on the US military base, in Baghdad, in retaliation of imposition of these sanctions. Whereas, the attack on the Iraqi protestors on Friday, is also claimed to be a part of the retaliation against the US sanctions. PMF refused to comment on the allegations.
More than 450 people have been killed in the anti-government protests being held in Iraq since the 1st of October. Although Prime Minister Mahdi has resigned, the protestors are demanding the dissolution of the entire government. The Iraqi population is claiming that the economy will improve and peace will be established, only after the dissolution of this Iran driven government. The Iraqi protestors are also demanding fresh election in the country.
Meanwhile, Iran had alleged that the protestors in Iraq have support from the United States, the United Kingdom, Israel and Saudi Arabia. Iranian supremo Ayatollah Khamenei also advised that Iraq should follow the Iranian example, to crush the ongoing protests. The Iraqi agencies initiated aggressive action against the protestors, following this advice. But following the reports of the involvement of Iran backed PMF, in the attacks on Friday and Saturday, on the protestors, angry reactions are emanating not only from the Iraqi people but also from other countries.