Agartala : Natural Gas Supply to North-Eastern states of India is often disrupted resulting in severe shortage of gas for cooking purpose. Oil and Natural Gas Minister Dharmendra Pradhan said that the Indian Government is proposing a gas pipe line from Bangladesh's Chittagong to Tripura to mitigate the shortage of cooking gas. Pradhan is soon scheduled to visit Bangladesh to hold discussions with the senior ministers of Bangladesh.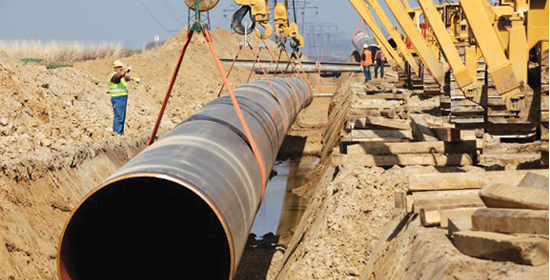 Currently there is a crisis in gas supply to the north-eastern states of India. Moreover, the route for road transportation of gas is difficult and long. Hence a direct gas pipeline is proposed through Bangladesh to North East states of India.
India has installed a diesel pipeline from West Bengal's Siliguri city to Bangladesh's Parvatipur to fulfill the shortage of diesel in Bangladesh. In exchange, India will be requesting for a permission from Bangladesh for the gas pipeline from Chittagong to Tripura.
Pradhan assured that the construction work of pipeline will commence as soon as the permission is granted by Bangladesh government. Pradhan informed that the proposed pipeline will be alongside the rail route on the India-Bangladesh international border.
Under the Ujjawla Scheme of the Government of India, free gas connections were offered to 20 families below the poverty line in Tripura on Monday. While speaking on the occasion, Pradhan expressed confidence of providing gas connection to all household in Tripura in near future. A new gas bottling plant has been commissioned in Tripura. Presently around 4.5 lacs households are supplied with gas cylinders. Pradhan clarifies of providing additional gas connection to similar number of households. Pradhan also assured of increase in supply of gas cylinder due to proposed new project.