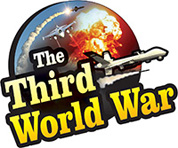 London: Riding on the reports of an impending recession in the world economy and the upheavals in the stock markets, Gold rates have jumped again. Gold crossed the six-month high last week and is predicted to cross the USD 1,300 mark in the next few days. The Gold Futures transactions have recorded a rate of USD 1,290.20 per ounce.
Peter Fung, a Gold analyst from Hongkong justified the increasing Gold rates saying, 'Gold has received the backing as the USD has weakened. The stock markets are under pressure because of the upheavals. Therefore, the general public has developed an affinity towards gold and is looking at Gold as a safe investment.'
The meeting held in the United States on Friday, over the shutdown issue, failed. Following that it has been revealed that the indications from the European economies including the United Kingdom are negative. The effects of these developments in the United States and Europe have been seen in the Asian stock markets and there in a consistent decline over the last few days. It is against this background that the Gold rates have increased to a record-level.
Only last week, Gold recorded a six-month high of USD 1,283.20 per ounce. But as of today, this record also has been surpassed and as per the analysts the rates are heading towards USD 1,300 per ounce.
Bloomberg Intelligence, the leading group in the financial sector has predicted that the investment in Gold will take lead in 2019. It is claimed that the investment in Gold and the returns earned thereon will surpass the USD and the stock markets.