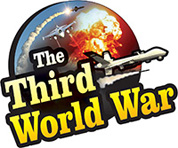 Beijing: It is being observed that the efforts of the Chinese government and the international community to contain the Wuhan Coronavirus epidemic are not having reasonable success. Despite a lockdown imposed in several cities by China, the number of deaths because of the outbreak has risen by 86 in the last 24 hours. These deaths include a US and a Japanese citizen. At the same time, shocking photographs and videos of people suspected to be infected, being dragged out of their houses have surfaced.
The number of deaths because of the Coronavirus epidemic has reached 725 and the number of patients has reached 34,947. There has been an addition of 86 deaths only in China over the last 24 hours. At the same time, it is being said that the number of patients has increased by 3,200 in one single day. North Korea becomes the 26th country to have a Wuhan Coronavirus patient. At the same time, new patients have been reported from the United Kingdom, Singapore and the United Arab Emirates.
A US citizen, aged 60, admitted to a hospital in Wuhan, with Wuhan Coronavirus infection, has died. The US embassy has confirmed the news and informed that the said US citizen died on Thursday night. Although no further information is available regarding the case, this becomes the first death of a foreigner in China due to the epidemic. Following the US citizen, even a Japanese citizen is said to have died in a Wuhan hospital.
Meanwhile, shocking reports are being received that the Chinese rulers, who have already imposed a lockdown on the cities, are now forcibly dragging people out of their houses. Videos of people being dragged out of the house in the city of Wuhan and other cities from the Hebei province have been posted on the social networking sites. Some of the videos show the Chinese units locking the societies from the outside, stopping the movements of the people completely.
Five new patients have been detected in the United Kingdom. They contracted the infection while returning from a resort in France. Following the incident, the United Kingdom has adopted a more cautious stance against the epidemic and indicated imposing a travel ban on British citizens to China. British sources have informed, before that, an aircraft will be sent to bring the British citizens trapped in China.