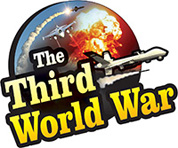 Berlin: Europe cannot depend on the United States who refers the European Union as an enemy, warned German Minister of Foreign Affairs, Heiko Maas. The German Minister warned that the rift between the United States and Europe is widening ever since Trump took over the presidency and if the relations with the United States are to be continued the approach will definitely change. German Chancellor Angela Merkel had made a statement after the G7 conference last year that the time for Germany and Europe to depend on other countries (the United States) is over.
President Trump had referred to the European Union as a foe of the United States before his meeting with Russian President Vladimir Putin. President Trump alleged Europe of taking undue advantage of the United States in the matters of trade and NATO contributions. Earlier too, while firing a salvo of criticism on the trade issue he had said that the European Union is as bad as China. He had also claimed that Germany has become a Russian captive because it receives oil from Russia.
While the US President aimed spate of criticism at Europe, Europe too retaliated against it. 'The statements made by Trump regarding the European Union prove how the relations between the United States and Europe in his tenure are strained. The relations between the United States and the European Union are definitely going to change henceforth. And so, sovereign Europe should be more confident. Despite tweets by Trump go beyond absurd, Europe should maintain its unity,' said the German Foreign Minister.
Targeting Trump, Foreign Minister Maas warned that Europe cannot depend on the United States henceforth. This is the second time in the last 24 hours that the German Foreign Minister has targeted the US President. Maas had criticised President Trump even before Trump's meeting with Russian President Putin. 'Although, the meeting between the Presidents of the US and Russia is a welcome development, the US President should refrain from entering into any unilateral agreements. 'He who offends his partners, risks losing in the end,' Maas warned Trump.
Last year during the G7 conference, German Chancellor Angela Merkel had targeted the United Kingdom along with the United States warning that the European countries cannot depend on either of these countries. The US-Europe relations have been strained thereafter and President Trump has consistently castigated Europe regarding the issues like trade, NATO, immigrants and Iran nuclear deal.
The US media recently claimed that the consistent statements by Trump targeting Europe are nothing but an attempt to jolt and destabilise the European Union.