Washington : The United Nations has such great potential but right now it is just a club for people to get together, talk and have a good time. So sad!' said the US President-elect Donald Trump criticizing United Nations. Lately Trump has been criticizing UN frequently, though on Monday the edge of his charges had sharpened.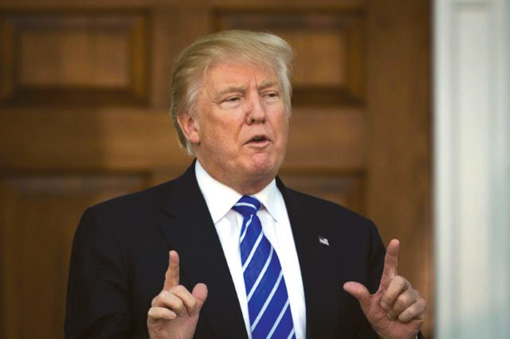 Trump, who is yearning to take office, targeted UN on social media saying United Nations has been neglecting its responsibilities. Although this was imparted without reference it appears to be in connection with UN's resolution concerning Israel.
On Friday December 23rd, United Nations voted to condemn Israeli settlements in the West Bank and East Jerusalem, post which Donald Trump had slammed this decision saying it will prove harmful for western countries as well as for Israel. He also expressed concern over establishing Israel-Palestine peace hereafter though he further asserted that things will change once he takes office.
After disapproving this decision by United Nations, Trump again criticized United Nations on Monday. Trump also claimed that expectations of international community from him have increased. Trump posted on social media that the world was gloomy before he won and there was no hope. But now the markets are up nearly 10% and Christmas spendings have crossed a trillion dollars'.
Nearly a year back, during his election campaigns, Donald Trump had emphasized on his role in regard to the Middle East and was determined to take a neutral stand over the Israel-Palestine issue. However close to elections Trump started taking Israel's side aggressively.
Meanwhile, UN's decision against Israel is seeing major repercussions. Israel has summoned 13 out of 15 ambassadors of the UN member countries that voted against it at the Security Council. Israel couldn't question the other 2 nations since they do not have diplomatic relations with Israel. Apparently this is the first time in the last two decades that UN has adopted a resolution against Israel. Hence, Israel too has become aggressive and Prime Minister Benjamin Netanyahu has begun preparing to approve settlements in West bank and East Jerusalem.