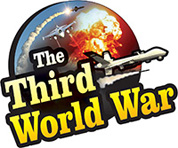 Washington: A private financial institution issued a sensational warning that the total debt burden in the US economy is 20 times the Gross Domestic Product (GDP) of the United States and the number has reached nearly $400 trillion. A few months ago, the US treasury department had released information that the national borrowing is to the tune of $22 Trillion.
AB Bernstein, a renowned 'Asset Management' company, at the international level, has published this report regarding the total borrowing by the United States. Long-term provisions for social security, health insurance and pension are included in the borrowing, along with the debt bonds and financial borrowing. The report says that the borrowing by the central and state governments and the local government organisations stands at 100% of the GDP.
The borrowing by the US people and the companies is more than 150% of the GDP and the maximum proportion is for the possible long-term provisions for social security, health insurance and other connected schemes. The AB Bernstein report says that this amounts to more than 633% of the GDP.
The economists at AB Bernstein have pointed to the threatening speed of increase in the borrowing saying 'There is a huge debt burden on the United States and it is consistently increasing. But if one has to think of the borrowing in a particular sector, attention has to be paid to the rate of increase and the general situation in the sector.'
Last year, the International Monetary Fund had warned that the total debt burden in the global economy had crossed $184 trillion. It was revealed that this debt burden was 225% of the worldwide GDP. At the same time, the Monetary Fund had warned that the United States, China and Japan are mainly responsible for this.
Warnings of a global recession are being issued based on the factors like the US-China trade war, Brexit and Iran. The economists have warned that if these towers of debt collapse during the recession, the situation could take a turn for the worse. Against this background, the analysts claimed that the huge debt burden in the largest economy in the world would hurt the global economy. In that, the Ab Bernstein report making sensational claims regarding the debt burden in the US economy has increased the gravity of the situation.