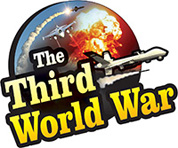 New Delhi: US President Donald Trump has castigated China over the issue of Coronavirus. President Trump is referring to the Coronavirus as 'Chinese Virus' by saying that if China had revealed the information regarding the epidemic in time, the global crisis could have been avoided. China, ruffled by this, has started pleading to India. Chinese Foreign Minister Wang Yi held discussions with Indian Foreign Minister S Jaishankar. The Chinese Foreign Minister expressed a desire that at least India should not refer to the Coronavirus as Chinese Virus. The Chinese Foreign Minister said that this phrase is maligning the image of his country.
China is facing enormous criticism on the COVID-19 aka Coronavirus pandemic, and hence, is desperately trying to save its image. There were reports that the virus had originated from the Virology labs located in the Wuhan province in China. All these efforts taken by China to save its image are against this background.
China is telling the world not to refer to this virus as the Chinese Virus. China has started a campaign on the political level and is contacting the governments of various countries to convince them not to refer to Coronavirus as Chinese Virus. Although the virus originated from Wuhan in China, there is no proof that the virus was created in Wuhan. As per China, it is not correct to link a country to a virus.
Chinese Foreign Minister Wang Yi contacted Indian Foreign Minister S. Jaishankar in this regard. At this time, he appealed- not to refer the Coronavirus as 'Chinese Virus'. The virus is being stamped as Chinese Virus, only to malign the Chinese image in the world. This effort poses a threat even to international cooperation. Chinese Foreign Minister Wang Yi expressed an expectation that India will oppose this narrow-mindedness.
He expressed confidence that India will succeed in the battle against COVID-19. Wang Yi also said that China was willing to cooperate with India based on its own experiences.