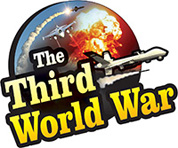 Taipei: Shandong, the aircraft carrier which was inducted in the Chinese navy only ten days ago, patrolled in the Taiwan Strait on Thursday. This is the second patrolling by this aircraft carrier, in this marine region, in the past one month. Meanwhile, with only two months to go for the Taiwanese presidential elections, China seems to have issued a warning to President Tsai Ing-Wen, a strong advocate of Taiwanese independence.
China commissioned Shandong aircraft carrier in its navy at the beginning of this month. This becomes the second aircraft carrier in the Chinese navy. The first aircraft carrier Liaoning is claimed to be currently deployed in the Sanya port. Whereas, the helicopters, fighter jets and radar systems are being tested on Shandong aircraft carrier. While these tests were being conducted aircraft carrier, Shandong, patrolled in the Taiwan Strait, photographs of a fighter jet deployed on Shandong have already been published. Two Chinese destroyers were accompanying the aircraft carrier.
This is the second patrolling by Shandong in the Taiwan Strait. Around a month ago, this aircraft carrier sailed through the Taiwan Strait. China had said that this sailing was a part of the routine exercise of the aircraft carrier, Shandong. Whereas, the US and Japanese destroyers had chased this aircraft carrier till the East China Sea. This led to increasing tension in the marine region.
Taiwan had criticised that China had violated international regulation sending its aircraft carrier through Taiwanese waters. Even this time, Taiwan has taken cognisance of the patrolling by the Chinese aircraft carrier. Taiwanese Foreign Minister Joseph Wu criticised that China is trying to influence the Taiwanese elections by sending this aircraft carrier. Foreign Minister Wu lashed out 'China may try to pressurise sending aircraft carriers or anything else, but the Taiwanese people cannot be scared.'
China claims that Taiwan is a sovereign Chinese territory. Therefore, according to China, all its activities in Taiwanese air and marine limits are legal. But Taiwanese President Tsai Ing-Wen has rubbished the Chinese claim. President Tsai has already initiated efforts for an independent Taiwan. The United States has made China restless by offering political and military cooperation to Taiwan.
Taiwanese elections are scheduled to be held on 11th of January. It is claimed that President Tsai will be getting a strong verdict in these elections.