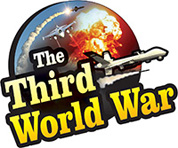 Washington: Incidents of the Chinese and the United States navies, challenging each other in the South China Sea, have surfaced frequently. However, a US analyst has warned that the internet cables passing through the marine sector are under at risk from China. The analyst warned that China could damage the wires and even use them for data theft.
Around 40% of the commercial freight movement, passes through the South China Sea. At the same time, the cables used for internet services worldwide have also been laid at the bottom of the South China Sea. A total of 380 wires assisting the satellites and cell towers for the internet, pass through the marine region. Through the cables, 95% of the global online data and traffic passes through the wires. The analyst informed that the United States is connected over the internet to the Asian, Middle East and East African countries through the cables.
The United States and allies have laid the Undersea Cables in the South China Sea, and data of the leading US internet companies and social network organisations pass through the cables. To arrange and maintain undersea cables, the United States had involved many leading companies from around the world. Some Chinese companies were involved in the process as well. The US analyst has pointed out that China's 'Huawei Marine Networks' was one of them. Last year, Huawei Marine Networks had carried out repairs of more than 100 undersea cables. As the Huawei company is a leader in laying the undersea cables at a minimal cost, it has received significant contracts globally.
Nevertheless, a dispute has erupted between China and the United States over Huawei for the last few weeks. Four months ago, Canada had arrested Huawei's Executive Director and CFO, Wenzhou Meng under instructions from the United States. Severe allegations of cooperation with Iran in violation of the sanctions against the regime, along with accusations of technology thefts, bank frauds and interfering with the implementation of justice, were levelled against the Huawei company. At the same time, President Trump had urged all its allies worldwide to cancel the contracts with Huawei, identifying the threat. Furthermore, the US Secretary of State had appealed to the European countries to sever their ties with Huawei, as the company is very profoundly associated with Chinese intelligence.
China had dismissed all the allegations made by the United States. Nonetheless, the issue added to the already existing tensions between the United States and China. In this scenario, if the dispute over the South China Sea flared up, the security of the undersea cables in the region could be under threat. The US analyst expressed the possibility of China, using its military influence in the area to destroy the undersea cables or carry out data theft in such a situation.
Therefore, the analyst has appealed that the United States should consider the threat and take necessary steps for the security of the undersea cables.