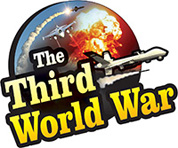 London: The dead bodies of 39 Chinese illegal migrants found in a big truck in the Essex area of the United Kingdom has caused a sensation. British sources have indicated that human trafficking gangs could be behind these migrants who were trying to enter into the United Kingdom illegally from Belgium. Morris Robinson, the driver of the truck has been taken into custody and it is claimed that a human trafficking gang from Ireland is involved in this matter. British Prime Minister Boris Johnson and Home Minister Priti Patel have expressed severe grief over the incident and has assured to find the mastermind behind it.
The migrants came in a container, on a freight liner, which came to Purfleet in the United Kingdom from Zeebrugge in Belgium. Robinson started his journey taking this container on his trailer. The sources informed that 39 bodies were found in the container, when the trailer stopped near an industrial centre. The British security agencies immediately took the truck and the driver into custody and have launched a massive search operation.
The Chinese Ambassador to the United Kingdom, Liu Xiaoming, said that he was informed about the incident and he was in contact with the British security agencies. There are 31 men and 9 women in the dead, including one minor girl.
This is the second big incident of finding dead bodies of migrants, trying to sneak into European countries in a truck in the last four years. In 2015, a whopping 71 dead bodies were found in an abandoned truck on a highway in Austria. Now this incident is reported from the United Kingdom, bringing the issue of human trafficking and illegal immigrants to the fore once again. Many attempts of illegal entry into the United Kingdom through the marine route have been exposed and the measures to control them have been failing consistently.
Only last month, a report informing, that the number of migrants trying to intrude into Europe is yet on the rise.