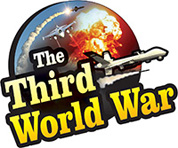 Washington: Many countries in South Asia are developing an advanced and diverse range of ballistic and cruise missiles.
Given the developments, the United States has discussed potential missile defence cooperation with India. It is a natural outgrowth of India's status as a Major Defense Partner. Also, New Delhi was a 'key element' in America's Indo-Pacific Strategy, and the talks were a necessary step, asserted Pentagon.
On Thursday, US President Donald Trump visited the Pentagon and announced the US Missile Defense Review report. The report indicates more stress on plans for the upcoming 'Space Missile Defense Systems' and also mentions the deployment of advanced, sophisticated systems with its allied nations. It is the first time since 2010 that the Pentagon presented such a report. Also, India finds mention in the information on advanced missile defence systems and proves significant. To strengthen the strategic partnership between the US and India, in the last two years, US President Trump has taken certain crucial decisions, pertaining to advanced fighter jets, missiles and modern defence technologies.