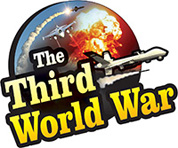 Beijing: Chinese Foreign Minister Wang Yi warned, 'The United States should not cross the limits while targeting the Chinese trade. Because the United States will suffer losses from a dispute with China, as it will benefit from the Chinese cooperation.' last week, US President Donald Trump declared a National Emergency in the telecom sector, against foreign telecom companies including Huawei. This is the Chinese reaction to the action.
Chinese Foreign Minister Wang Yi expressed displeasure during a telephonic conversation with US Secretary of State Mike Pompeo. The Chinese Foreign Minister accused that this decision was taken by the United States, only to target the Chinese company Huawei. Chinese Foreign Minister wang warned that the repercussions of the ban on Chinese telecom companies will be felt in China and China will retaliate against it. Wang criticised during talks with Pompeo 'The United States should not cross the limits while taking actions against the Chinese companies.'
Foreign Minister Wang said 'The United States and China,both have benefited from the cooperation between them. It is evident in the history of the relationship. At the same time, both the countries have been at a loss because of bilateral disputes. Therefore, cooperation is the best option for both countries.' The Chinese Foreign Minister claimed that if the cooperation between the United States and China increased, it will lead to regional stability.
But the US President had said that the enemies of the United States will exploit the weak links in the information and telecom sectors. Last week, the US President claimed that these will be used for cyber attacks and espionage in the economic and industrial sectors. Saying that the enemy was acquiring control in the US Information Technology companies and using them against the US security, President Trump declared emergency, against 70 telecom companies, including Chinese companies.
Meanwhile, President Trump has made his stand, against China, still stronger by releasing this ordinance for National Emergency and a Black List. The Chinese Foreign Minister is giving a message that there can be a Chinese reaction against it.