Berlin: A German weekly has made a stunning claim that thousands of members of terrorist outfit 'Taliban' have entered Germany along with the influx of Afghanistani refugees in the past two years. The claim is based on the information received from the German agencies and investigations of some Afghan refugees is underway. In November last year, Germany had decided to deport about twelve thousand Afghan refugees on grounds of security.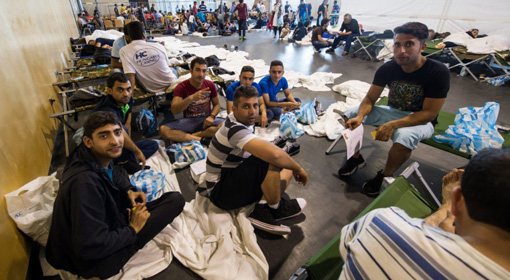 The German weekly news magazine, 'Der Spiegel' had published information on the Afghan refugees in a news article on Saturday. This claim on 'Taliban' has surfaced based on the information shared by the German 'Federal Office for Migration and Refugees' with the security agencies. Accordingly, out of the thousands of Afghan refugees that entered Germany in the last two years, many have confessed to be linked with 'Taliban'.
The Afghan refugees that made such confessions, have also confirmed to have fought for 'Taliban' and that they were still in contact with the terrorist organisation. Based on this information, the German agencies initiated investigations on Afghan refugees. While many refugees have been clearly found to be linked with 'Taliban', legal action has been commenced against more than 70 refugees.
In the last two years, more than one Lakh entered Germany as Afghan refugees. It has also come to the fore that Afghan refugees rank second, in the number of refugees entering into Germany. Meanwhile, there are about 150 thousand German citizens of Afghan origin said to be residing in Germany. Under such circumstances, the information published in the aforementioned German weekly, is quite shocking.
It had been constantly forewarned that terrorists had entered in huge numbers with the influx of refugees into Germany. However, the German security forces haven't had much success in stopping or arresting these terrorists. This resulted in an increased number of terrorist attacks in Germany. Since this has been a cause of growing concern for Chancellor Angela Merkel, she has decided to order deportation of Afghan refugees, claim sources.