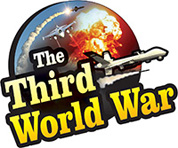 Berlin: Germany, who is making frantic efforts to save the Iran nuclear deal, is being forced to pay a heavy price. Saudi Arabia has initiated action against Germany for its pro-Iran policy and the German companies will have to forgo their business in Saudi Arabia. The decision is said to have been taken by the Saudi Crown Prince Mohammed bin Salman himself.
Since last six months, tension between Saudi Arabia and Germany was on the rise. German Foreign Minister Sigmar Gabriel in November 2017, had criticised the Saudi military action in Yemen. Saudi had expressed severe displeasure over this and had registered its protest in strong words with the German Ambassador. Saudi had issued a stern warning to Germany by recalling its ambassador. A German weekly has claimed that in the last six months following these incidents, Saudi has taken an aggressive stance against the German companies.
An entrepreneur informed this weekly that the doors to Saudi Arabia have suddenly been closed for German companies. Moreover, the Saudi agencies enquire whether the goods entering their country are from Germany and if so, they are instantly banned. Therefore, it is becoming difficult for German companies to conduct business in Saudi, said the entrepreneur. In the year 2017, the bilateral trade was worth $ 7.7 billion. There are indications that there will be a substantial drop in trade this year and that Germany will suffer huge losses due to this.
Crown Prince Mohammed bin Salman is said to be behind this aggressive Saudi policy against Germany. The German Weekly has said that he is the one who has taken this decision of acting against German companies. While German Chancellor Angela Merkel is putting in her best efforts to save the Iranian nuclear deal, this Saudi action comes as a warning to France as well as the other European countries along with Germany.
Germany, France and many other European companies have invested heavily in Iran. The investment of these European companies is under threat because of the US withdrawal from the Iranian nuclear deal and the subsequent imposition of sanctions against Iran. Germany and France are making efforts to save the nuclear deal to safeguard this investment with an eye on the Iranian oil. But Saudi has given a strong message to Germany, 'in your efforts to save your investment in Iran you will stand to lose your business in Saudi'. This will have its repercussions in the German industry and Chancellor Merkel will most likely have to face a lot of pressure due to this development.