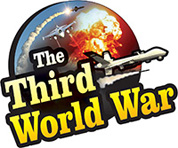 Hong Kong: The local police agencies have become aggressive to suppress the protests in Hong Kong. Since the last few days, it is observed that the police have fired live rounds as well as rubber bullets on the protestors. One foreign journalist lost her eye in the action and one 18-year old youth has been admitted to the hospital in a critical condition.
There were indications that the Hong Kong protestshave aggravated further against the background of the Chinese National Day. The protestors increased the scope and intensity of the protest and gave a clear indication that they will not bow to the Chinese pressure. Although the Chinese government has not directly interfered in Hong Kong, it has given a free hand to the pro-Chinese Hong Kong administration.
Local police agencies have taken complete advantage of the situation and have taken the strictest action against the protestors. It is claimed that the rules for handling a protest also have been relaxed for this purpose. The relaxation has further allowed the police force to use force to quell the agitation.
The inhuman actions taken by the police since Tuesday are a result of the same relaxation. An incident of an eighteen-year old student being shot five times in the chest by the police was reported, on Tuesday. The student is in a hospital in critical condition. It is claimed that the firing was in retaliation of the student's effort to hit a policeman.
The Hong Kong protestors have become more aggressive following the police action. In the past, the Hong Kong protestors had demanded an inquiry into the police action. But the Hong Kong administration had rejected the demand. The protestors have become more aggressive following this rejection.
Incidents of journalists being targeted along with the students are also surfacing. The police fired a rubber bullet at an Indonesian journalist, on Tuesday. This bullet entered her eye causing permanent damage to the eye. Indonesian government has taken a serious cognisance of the incident and has ordered a detailed inquiry into the incident.
As per sources in Hong Kong, more than 10 journalists have been targeted by the Hong Kong police before this.