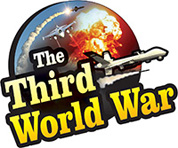 Cairo: It has been only a few hours since the news about confidential discussions between Israel and Middle Eastern countries has been released. Just then the US external affairs minister Mike Pompeo urged the nations of these regions to end their mutual rivalries.He has appealed the US and its allies about the rise in the insecurities due to thegrowing influence of Iran on Syria and its neighbouring nations. He targeted the former US President, Barack Obama stating that this was a new beginning for the Middle Eastern countries.
Donald Trump's declaration of withdrawing its army from Syria has fueled confusion the US allies in the Gulf. On this background, Pompeo is visiting the Gulf countries to discuss Trump's role on Syrian issues.On his visit to Egypt, he emphasised that the US will continue its drive against Iran's army in Syria.
Trump has declared that he will see to it that the last soldier of Iran is expelled from Syria. Similarly, it is necessary for US allies in the Gulf to take strict measures against Iran. Pompeo also urged the US allies to end old mutual hostilities to establish peace and stability in the region.
Pompeo stated, targeting the decisions taken by the former President, that withdrawal of US's army from Syria will not be chaotic, He criticised the decision of former president saying that the withdrawal of US army had resulted in the formation of terrorist organisations. He expressed confidence that Trump's decision of pulling back the army from Syria will wipe away the dark spot on the US. Obama had also mentioned that the war amidst Iraq, Syria is against terrorism and it should not be compared with the Islamic fanatics. External affairs minister scoffed at this.
In the meanwhile, the news about the first phase of US retreating from Syria was released, when Pompeo was touring the Middle Eastern countries. The information revealed by the US authorities of an International News Agency, US was retreating its military weapons from Syria. Pentagon has not published the news legally. Likewise, Russia has sensed suspicion about US's retreat from Syria.