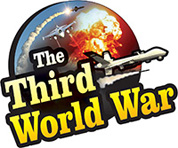 Rome: Italy presented a law for the expulsion of illegal immigrants a few months ago and has now decided on stern action against the ships, bringing in illegal immigrants to Italy. The ships entering the Italian ports with immigrants, under the pretext of humanitarian grounds, would face a fine of a whopping €1 million. On Monday, the Italian parliament passed a bill to that effect. The United Nations (UN) expressed severe regret over the law, passed at the behest of Italian Interior Minister Matteo Salvini.
In the last few years, hundreds of thousands of immigrants have entered Italy, and the discontent within its people is consistently on the rise. In last year's elections, the Italian people had expressed their displeasure on the immigrant influx in the state and offered support to the parties with an aggressive stance on immigrants. The government that came to power after elections adopted an offensive stance against the immigrants. Also, the new law is believed to be part of the same strategy.
Previously, in November, a law named the 'Decree-Law on Immigration and Security', with provisions for severe action against immigrants was passed. The Italian law has the provision to immediately expel the immigrants, who are found to be a threat. At the same time, the Italian police have been granted additional rights as well.
In the last few months, the ships of various NGO's were bringing in African immigrants into Italy. Raising concerns over the health of the immigrants and other issues, they were forced to disembark on the Italian ports. Nevertheless, Salvini adopted a strict stance. He ordered the seizure of ships and the detention of their captains. Due to an increasing number of incidents, the bill concerning the issue was passed in the Italian parliament.
The bill has been passed into law and presenting the security agencies rights to seize the illegal immigrant boats along with detention of the captains.