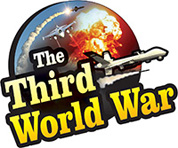 Brussels: 'Five years ago, no one would have imagined that the European Union (EU) would split. But in the near future there is a possibility of unbelievable events with respect to the European Union,' were the words used by the Vice President of the EU Commission, Frans Timmermans, to make the startling warning that the European Union is on the verge of a split. Timmermans conceded that the refugee influx issue will be the bane for the split. Such statements by a senior executive of the European Union become a very serious matter at a time when major countries like Germany, France, Italy, Spain and Austria have taken an aggressive stance on the refugee crisis.
A meeting of the European Union was held recently to discuss the refugee issue. The discussions were centred around the topics of harsh measures against the refugees and financial aid for the stoppage of illegal immigrants. But most of the members displayed strong opposition to the proposals of additional financial provisions for the refugees and providing asylum to them. Although the German Chancellor Angela Merkel and French President Emmanuel Macron as also the senior leaders of the EU have appealed for more efforts in the matter, the rift within the EU seems to be deepening over this issue as clearly indicated by the statement of the European Commission Vice President.
'At one time, to criticise or attack the EU was considered futile because it was impenetrable. However, now the situation has changed and the EU seems to be on the verge of a split. The main reason for it is the refugee crisis. The crisis has become a central issue for all the member countries of the Union,' Timmermans said while warning about the split.
'It is necessary that all the members of the European Union unite on the refugee issue. If the member countries fail to unite and form a policy on the it which can convince the people, the situation could become like the Dutch freedom revolution in 1581,' warned Timmermans. This is the first time a European Commission leader has warned about a split over the migrant crisis.
So far, there have been consistent appeals from the EU to member countries to stay united and formulate a fair policy about the refugee crisis. Nevertheless, this serious warning from the Vice President of EU Commission shows that it is becoming increasingly aware of the rising unrest among its member countries due to the refugee crisis as well as the BREXIT decision.