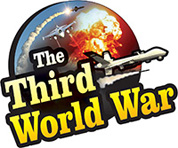 Beijing: China and the European Union have said that they are firmly against unilateral trade policies and trade protectionism and that the international economy may be hit by recession due to such policies. High level trade discussions between China and the European Union were held in Beijing on Monday. Although Europe and China have indicated that they would be joining hands against the United States, it was also revealed that all is not well in their mutual trade, as the European Union's officials expressed displeasure over the Chinese policies.
US President Donald Trump has consistently followed the 'America First' principle from the very beginning. Trump had warned that China and the European countries have been taking undue advantage in the trade with the United States and henceforth stern action will be taken against it. In line with this, President Trump imposed taxes on the goods imported from China and the European countries. Trump imposed a tax of 25% on the imports from China on goods worth about $ 50 billion.
After targeting the European countries by imposing a tax on the cheap Steel and Aluminium, the US President also threatened to impose 20% tax on the cars imported from Europe. China and the European Union are making strong efforts to come together against the United States, who has started a trade war with both its biggest trade partners. China is sending proposals to the European countries and it is revealed that the trade war was the central issue in the high-level discussions held in Beijing.
Vice President of the European Union Jyrki Katainen attended the meeting along with high ranking officials from the EU. He met Chinese Vice Premier Liu He and had discussions regarding the trade war, international trade systems and bilateral trade cooperation issues. Salvos of criticism were fired at the United States' trade policies at the joint press conference held thereafter.
'There is increasing influence of unilateral policies on the trade and this is creating tension in the leading economies in the world. China and the European Union are firmly against the unilateral trade policies and trade protectionism. The international economy can be hit by recession and instability because of these policies', warned China and Europe. At the same time, an assurance was given that there was a consensus between China and the European Union regarding protection of the multilateral trading systems.
While China and the European countries are indicating alignment against the United States in the trade war, the differences between them were also exposed at the meeting. The European Union openly expressed displeasure to the treatment meted out to the European companies by China and other Chinese policies. Similarly, China complained that Europe was refusing to award a 'Market Economy Status' and was also lending no support to the One Belt One Road project.