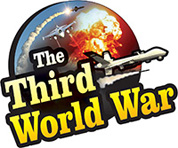 Talinn: Estonia, a Baltic country sharing the border with Russia initiated comprehensive war exercises 'SIIL 2018' on Wednesday. The central concept of the exercises, in which more than 15000 soldiers from 19 NATO member countries have participated, is an attack from Russia and Belarus. The exercises are drawing attention as Estonia has also included the paramilitary forces, police and the Civil Defence forces along with the military units in these exercises.
This 'SIIL 2018' exercise is the first exercise of this magnitude being organised in Estonia since 1991. Estonia has a population of merely 1.3 million and 13000 people have been involved in the exercises. This big exercise is considered important as Estonia shares its border with Russia.
More than 2000 soldiers from the UK, France, Germany, Latvia and the United States have participated in the 'SIIL 2018' war exercises. The UH-60 black Hawk helicopters from the United States, French Mirage-2000 fighter jets and Sukhoi-22 fighter jets from Poland have also participated in the exercises. Estonian Prime Minister Juri Ratas expressed support for the war exercises saying that the Estonian population is prepared for its own defence.
The exercises which started on the 2nd of May will continue till 13th of May and a certain part will be carried out in Latvia, informed the NATO. In view of the perceived threat of a Russian attack, the NATO has organised war exercises in various European countries in the last one year.
While the war exercises are being held in Estonia, there are reports of the Russian fighter jets flying dangerously close to the US surveillance aircraft over the Baltic sea.