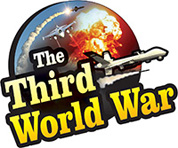 Moscow: 'We are fully aware of the conspiracies that the United States and its western allies are planning against Russia,' claimed the Russian Foreign Minister Sergei Lavrov. At the same time, he also alleged that the United States is militarising the outer space. Against the backdrop of these statements made by the Russian Foreign Minister, a Russian Parliamentarian accused NATO of having devised a plan to break Russia into pieces.
The Russian Foreign Minister pointed out the threats to the country while speaking at an event organised in the 'Vladimir Region' near capital Moscow. 'We are fully aware of the conspiracy being devised by the militaries of United States and the western countries against Russia. Nevertheless, the Russian people need not worry about them. Russia is completely secure,' assured Foreign Minister Lavrov.
While criticising the movements of the United States and the western countries, the Russian Foreign Minister raised the issue of militarisation of the outer space. Lavrov accused the United States of being averse to cooperate with other countries in the field of space research. At the same time, he highlighted that the United States was opposed to the agreement for the prevention of an arms race in outer space (PAROS), while Russia, China and the European countries were willing to sign the same.
While the Russian Foreign Minister criticised the movements of the United States and western countries, a senior Russian Parliamentarian has made allegations against NATO. The Russian Parliamentarian Leonid Kalashnikov claimed that NATO is planning for an attack on Russia. He referred to the statements of the Latvian Parliamentarian Alexanders Kirsten to corroborate his claims.
Latvian Parliamentarian Kirsten had recently made a controversial statement in a tweet that the military conflicts will cease and there will peace in Europe in future only if Russia is divided into smaller countries based on ethnicity. Kalashnikov claimed that the statement is an indication of NATO's policies regarding Russia. Kalashnikov further added that Russia's concerns about the NATO military bases in Europe were also justified.
NATO has considerably increased the military deployment in eastern Europe with help from the United States. Thousands of soldiers of the United States and NATO member countries have been deployed in the eastern European countries and large-scale military exercises are being conducted with the objective to counter Russia in the near future. The United States had also recently announced major defence cooperation with Ukraine, who is involved in a conflict with Russia.