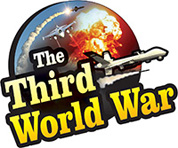 Geneva/Kinshasa: The World Health Organisation (WHO) informed that the Ebola epidemic which started in DR Congo, about a year ago, is still not under control and has claimed nearly 2,000 lives. Only last month, the Ebola epidemic was declared an international emergency. After this, claims had been made that an effective Ebola vaccine had been developed. But there are indications that the Ebola epidemic is spreading to the neighbouring countries, following DR Congo.
The Ebola epidemic started in DR Congo, in August, last year. Initially, the spread of the epidemic was small, and therefore, it was being confidently said that it would be easily controlled. But the conflict in various parts of DR Congo and the disbelief regarding Ebola, at the local level, caused the epidemic to spread. The health centres and other facilities opened to counter Ebola had to be shut down because of the intense conflict in DR Congo.
This had a major negative impact of the campaign to contain Ebola. At the same time, the lack of control at international borders because of the conflict, allowed some of the patients with suspected Ebola infection, to move to the neighbouring countries. These include countries like Uganda and Rwanda, and two deaths have also been reported from Uganda. The number of Ebola patients is increasing in the border regions of Rwanda, and the number of suspected Ebola patients is also rising in DR Congo, and it has seemingly crossed the 3,000 mark.
A few days ago, media carried reports that an effective Ebola vaccine had been successfully developed. But the implementation of this vaccine will take a long time. The WHO expressed fears that during this time, the Ebola epidemic would have widespread thoroughly. New areas in DR Congo have reported suspected Ebola-infected patients, and this comes as a major jolt to the anti-Ebola campaign.
More than 11,000 people had been killed in the Ebola epidemic in 2014. Against the background of this epidemic and the other infectious diseases on a rampage, sensational accusations of a biological war had been made in Africa.