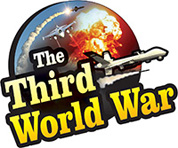 New York: Palestinian President Mahmood Abbas has rejected the proposal for peace talks. 'Jerusalem is not for sale and Palestinian rights are non-negotiable,' were the vitriolic words used by Abbas while dismissing the proposal from US President Donald Trump. At the same time, the Abbas government declared that not even a single step of an Israeli soldier would be tolerated on the Palestinian land.
President Trump has put an end to the two-state solution by declaring Jerusalem as the capital of Israel and discontinuing the aid to Palestine, accused President Abbas in his address at the United Nations(UN). 'The United States has broken its prior commitment with the decision,' he criticised. 'These sanctions have changed the Palestinian outlook about the United States. 'The Palestinian people now look at the United States differently. The country is no more a judicious mediator,' lashed out President Abbas.
While showering the criticism, President Abbas also presented a new proposal to President Trump. 'If President Trump wants Palestine to come forward for negotiations, he should reverse his previous decisions about Jerusalem, aid to Palestine refugees and the settlements of the Jewish refugees in the West Bank,' were the conditions laid down by Abbas. He also asserted that 'Jerusalem is not negotiable for the Palestinian people'. This stance by Abbas received support from the European and Islamic countries.
A few hours ago, Israeli Prime Minister Benjamin Netanyahu had met with US President Donald Trump. Palestine and a two-state solution were discussed during the meeting. President Trump had appealed to Israel that it should come to the negotiation table with Palestine. Trump had clarified that he wanted to end the issue during his first term as the President. The Israeli Prime Minister also had supported President Trump's stand and said that Israel was willing for negotiations. At the same time, Netanyahu had demanded that the Israeli soldiers would be stationed in Palestinian cities even if an independent state of Palestine was created.
The Palestinian President is said to have reacted thereof in view of these statements.