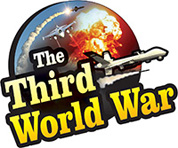 Beijing: China, who is preparing to compete with the US in a global arms race, recently tested the 'Mother of all Bombs' (Massive Ordinance Air Blast – MOAB). The leading Chinese daily claimed that MOAB was an alternative to China's nuclear bomb. The daily adds that it was in retaliation to the US' MOAB which the US army had earlier commissioned.
China's leading arms manufacturing company, the 'China North Industries Group Corporation Limited' (NORINCO) released the video of the testing. The MOAB was tested using Chinese long-range H-6K bombers. The country is said to have probably conducted the tests in December end. However, during the trials, the MOAB was not armed with explosives. The bomb is capable of creating massive destruction if launched with explosives, claimed the Chinese daily.
It is the first time China has released video footage and photographs of the testing of the new disruptive bomb. Last year, the US had launched an attack on the ISIS locations in Afghanistan by dropping the MOAB, GBU-43/B. US President Donald Trump had announced the launch of the bomb attack. The media have claimed that the offence was meant to serve as a warning to the US enemies. Moreover, the Global Times claims that China has conducted the MOAB tests to challenge the US.
In the meanwhile, China had reportedly begun conducting railgun tests. Only two days ago, a video of a Chinese warship mounted with the railgun was also released.