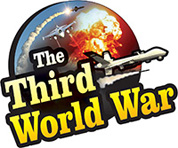 Taipei/Washington: China, that declared preparedness for a bloody battle with Taiwan has despatched its aircraft carrier in the Taiwanese marine region. This is claimed to be a warning for Taiwan and the United States supporting Taiwan. Taiwan has reacted to this, by sending its fighter jets and destroyers in the direction of the Chinese aircraft carrier. The United States has announced its support to the elected government in Taiwan.
A few hours ago, Chinese President Xi Jinping had warned directing at Taiwan that China will not cede even an inch of land. The Chinese President had also claimed that the Chinese army and the people are prepared for a war. The Chinese military analysts and the media have supported this stand of President Jinping. Within hours of this announcement, Chinese army despatched 'Liaoning' aircraft carrier for Taiwan.
The Chinese aircraft carrier reached near the Taiwan marine region on Tuesday night. The Chinese warship did not enter the Taiwanese waters. But Taiwan, prepared for the eventuality, despatched a fleet of fighter jets and destroyers in the direction of Liaoning. The Taiwanese Defence Ministry informed that a Chinese warship has started military exercise near the Taiwanese waters. The Taiwanese Defence Ministry reassured that the Taiwanese population need not be alarmed by this exercise.
The Chinese Defence Ministry has not given more information about this military exercise. But this is the third time, a Chinese warship has entered the Taiwanese Strait in the past three months. Before this, a Chinese military aircraft carrier crossed the Taiwanese Strait twice. China has claimed that this voyage of the aircraft carrier is a part of our military exercise.
Meanwhile, during a face-off between the Chinese and the Taiwanese navy in the 'South China Sea', senior US officials had a telephonic conversation with the Taiwanese officials. 'The United States has always respected the democracy and the freedom of Taiwanese people. Therefore, the United States will continue to provide military assistance to Taiwan to protect the democracy and freedom of Taiwan,' declared a senior US official.
(Courtesy: www.newscast-pratyaksha.com)