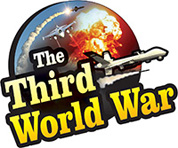 Washington: There are about 2 million soldiers serving in the US Defence forces and nearly 300,000 of these are deployed in 177 counties around the world, informed General Joseph, the Chairman of the Joint Chiefs of Staff of the United States. This information given by General Dunford gives a clear indication that the United States still has military influence across the world. In the last few months, several former US officials and Statesmen had claimed that the United States domination is being challenged at the international level.
General Joseph Dunford explained the status of the US military strength at a program arranged by the US Defence forces under the 'The George P. Shultz Lecture series'. 'The US Military has been discharging all its duties competently. This includes the responsibilities of being part of a front. The US Military is equipped with advanced technologies to deal with any probable enemy and I am fully confident about it,' clarified General Dunford.
US President Trump had criticised the campaigns of the US military in Syria and Iraq before taking over as the President. He had also indicated that the US participation and expenses on NATO will be reduced. But at the same time, in view of the increased Chinese aggression in the South China Sea, Iranian interference in the Gulf and increasing Taliban Influence in Afghanistan, he has also taken the decision to increase deployment in the concerned sectors. During a high-level meeting with Australia, indications of deployment of 2,500 marines in Australia were given.
A few days ago, the Director of the 'Defence Security Cooperation Agency' of the United States said that the US arms sales have already reached record levels in the first six months of the year. The agreements with the Gulf countries and the countries like Japan, South Korea and Australia are considered important. Against this background, the US Chairman of the Joint Chiefs of Staff revelation about the US military strength spread across the world becomes significant.