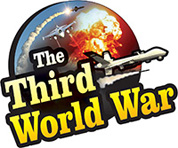 Cairo/Aden: Since the last few days, Houthi rebels have been launching dreadful attacks on the border regions of Saudi Arabia. However, Saudi and Arab allies have killed 11 Houthi rebels in a retaliatory strike. Also, a new conflict between Saudi and Houthi rebels has ignited to assert control over the strategically important 'Aden' located in Yemen. Therefore, to forbid Houthi from seizing this city, a large fleet of Saudi and Sudanese forces have arrived in the city of Aden.
Two days ago, Houthi rebels had launched a fresh assault on 'Dalea' province in southern Yemen to establish their dominance. Houthi rebels had triggered a substantial conflict in this Yemen's Saudi-backed Hadi-controlled province. They had also launched attacks on Hadi-government affiliated army in Kataba in Dalea province. Nevertheless, Saudi and Arab allies have killed 11 rebels and have injured more than 12 in the retaliatory attack, reported Saudi-affiliated media.
The locals claim that Houthi rebels have suffered considerable losses in the attack by Saudi and Arab allies. After this operation, Yemeni forces have gained a foothold in Dalea and nearby provinces. At the same time, news of massive military movements initiated to gain control over the port city Aden located in the east of Yemen has come to the fore. If this port that connects the Red Sea to the Gulf of Aden is captured, the movement of trade and oil carrier vessels transiting through the strait can be controlled.
It is against this background that an intense conflict to take over this port city has been brewing since last month. Along with Houthi rebels, UAE-backed Yemeni rebels too had attacked Yemeni forces. The news that the conflict has split the Saudi-led Arab coalition in Yemen had been doing the rounds. However, it is said that successful negotiations between the Yemeni government and UAE backed rebels have taken place. Even talks between the leaders of Saudi and the UAE over Aden were held.

Now that Yemeni forces have controlled 'Aden', Saudi and Sudanese troops have arrived in this strategically important city to assert control over it. Yemen government confirmed a large fleet of Saudi and Sudanese tanks, armoured vehicles and troops entering Aden. Yemen's Hadi controlled government said the deployment was made considering the possibility that Aden could likely be attacked and captured by Houthi rebels.